✔️Enhanced security: Added security for your property.
✔️Peace of mind: Stay alert with Door Sensor notifications.
✔️Easy installation: Quick and easy setup.
✔️Cost-effective: Affordable security with no extra fees.
Comes with Own App for iOS/Android
Safeguard your home or business with our advanced door sensor. With an iOS/Andriod app for remote monitoring and easy installation, you'll enjoy enhanced security and complete peace of mind. Order yours today!
Supported by Smart Home Devices
Looking for the ultimate in home automation? Look no further than our smart door sensor, now with support for Alexa, Google Home, and IFTTT. Seamlessly integrate your security system with your smart home devices for enhanced convenience and total control.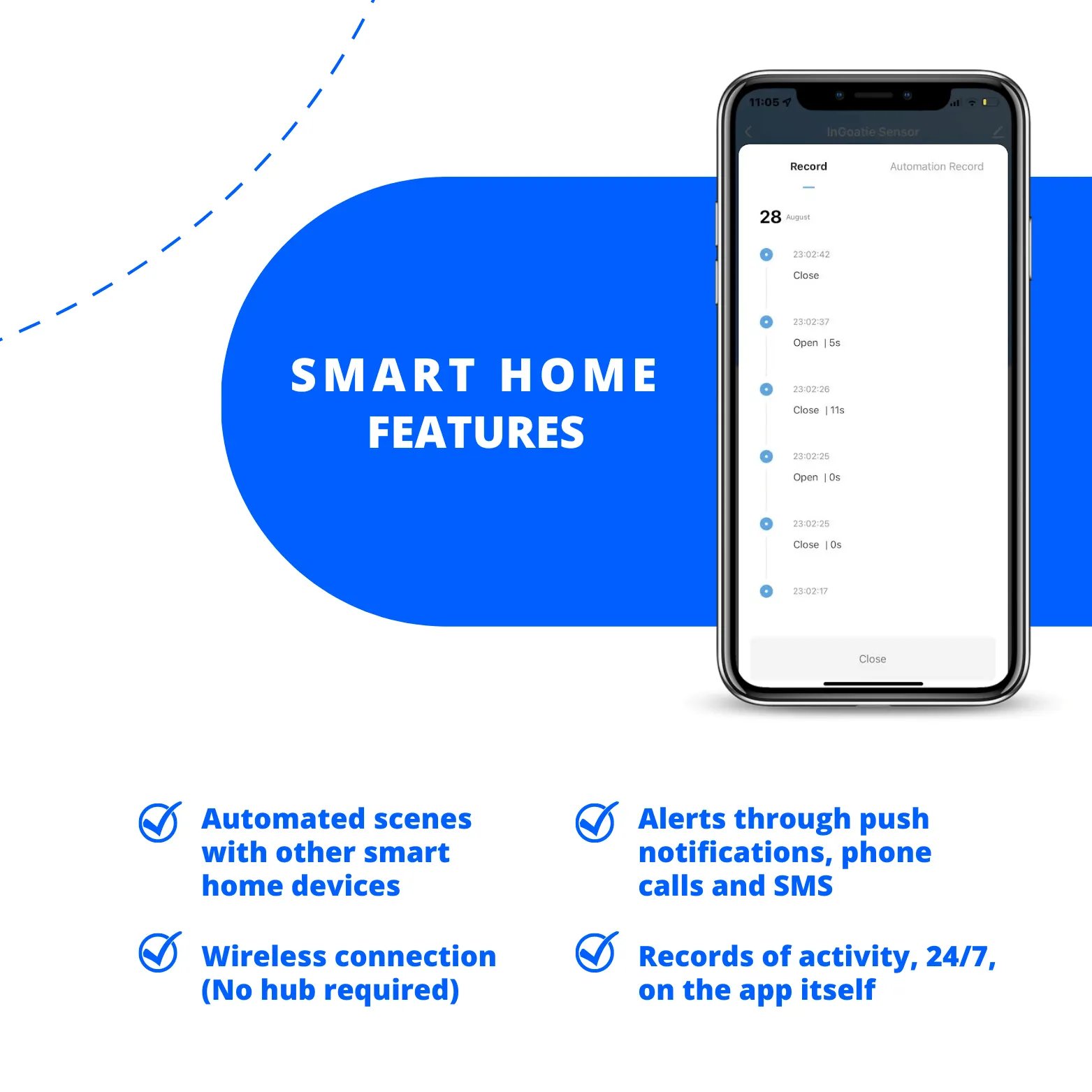 Install in 30 seconds
Keep your home or workplace secure with our innovative door sensor. This can be attached to various surfaces such as doors, drawers, windows, and similar objects.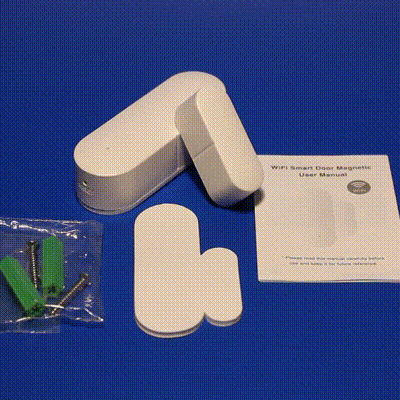 How to use Door Sensor?
Download the Android/iOS app and create an account

Power on the door sensor using the included batteries

Choose a location for the sensor on your door or window

Use the included adhesive tapes or screws to attach the sensor to the chosen location

Open the app and follow the on-screen instructions to connect the sensor to your home Wi-Fi network

Test the sensor to ensure it's working correctly

You're all set! Receive notifications on your phone whenever the sensor detects activity on your door or window.

Testimonials: