This gorgeous glass window hangings is a beautiful decor for your home.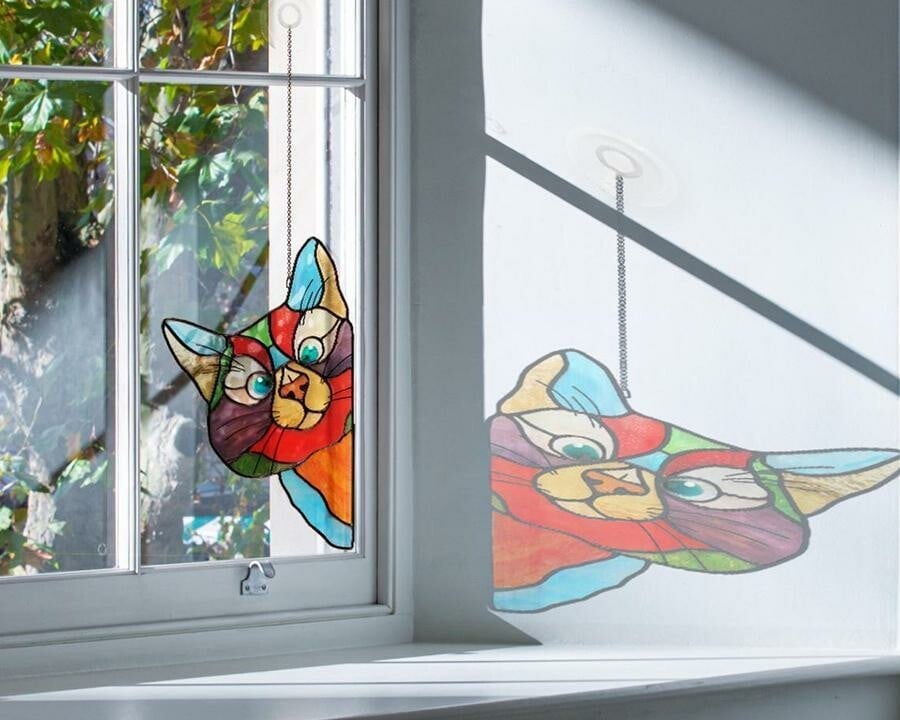 If you're a cat owner, or just someone who loves cats, chances are you're going to want to show the world, and by the world, I mean your neighborhood, just how much you love cats! And since you probably already own everything in the Cat Lady Starter Pack, your next step would probably be one of these stained glass cat window hangers. It's essentially a mini stained glass window that makes it look like a little cat is peeking out your window and when the sun hits it just right, it projects a cool little cat right onto your walls!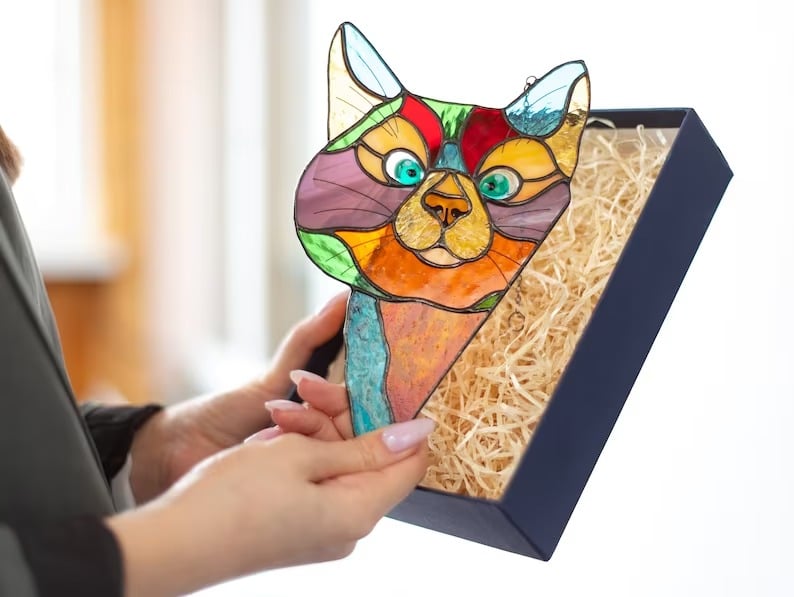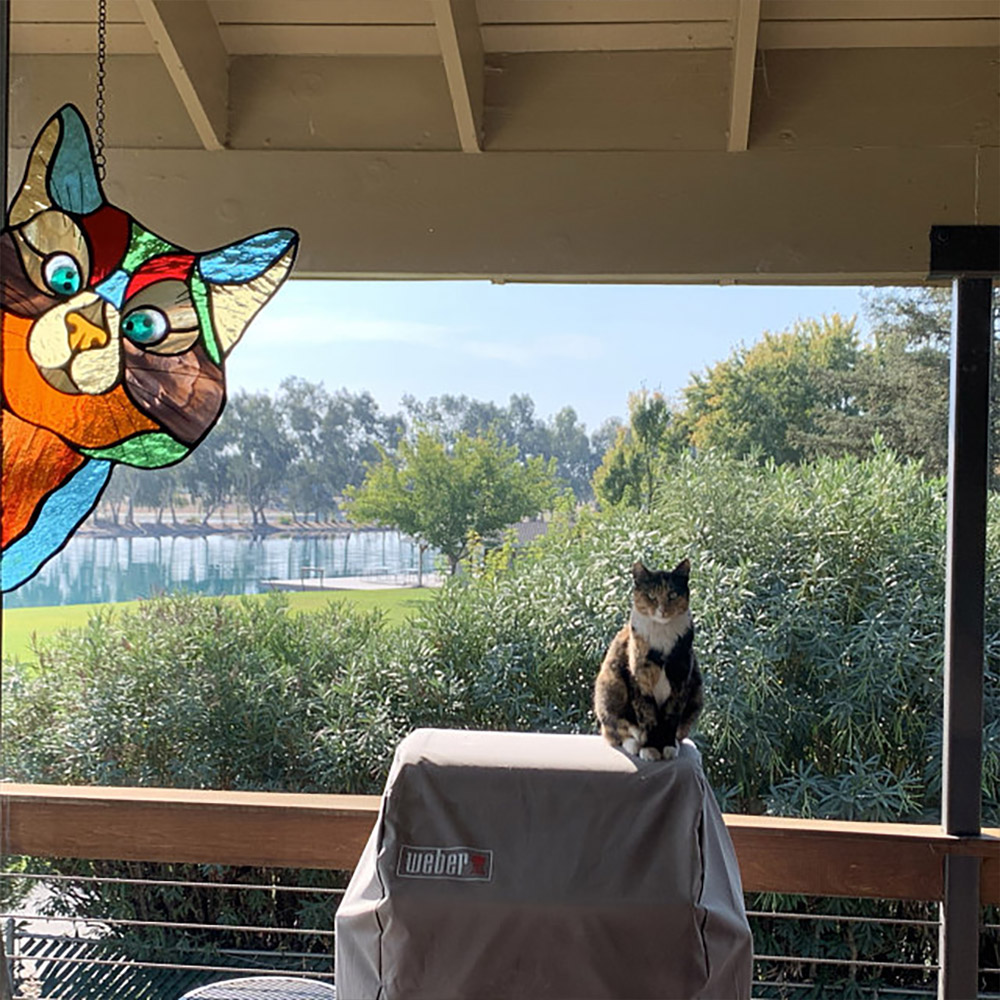 The Cat Suncatcher has been produced with high-quality US Spectrum Glass, copper foil, patina, and big, big love. The technique we utilize is called "soft soldering" also known as the "Louise Tiffany Method". Cat eyes have been made with fused glass and look as real! This approach has been used for centuries by stained glass artists all over the world, specifically for decorating cathedrals, chateaus, and mansions.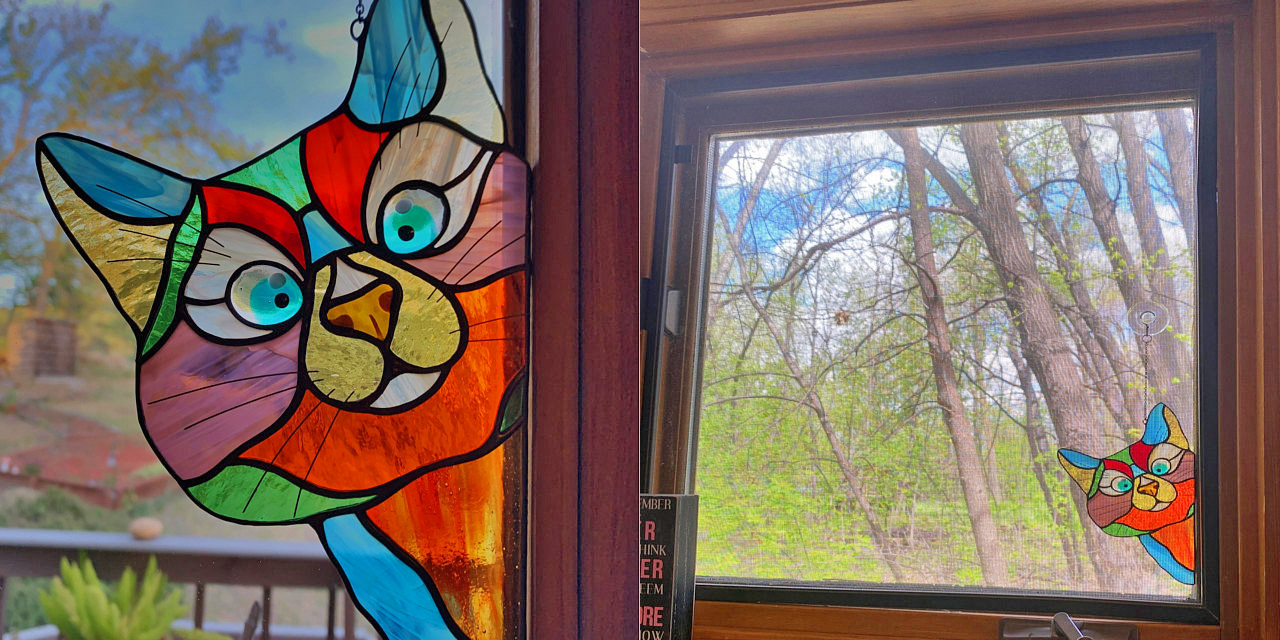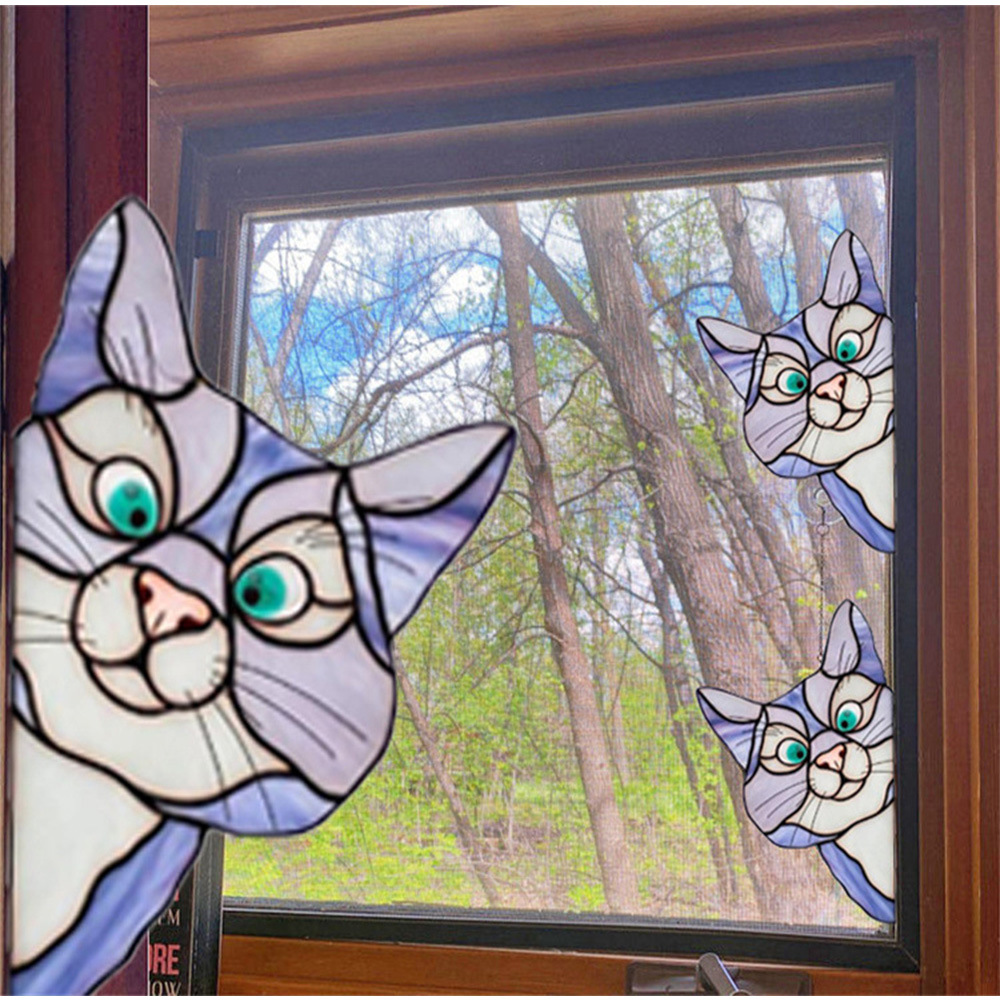 The stained glass cat window hanger features fantastic 3D eyes made from fused glass that look super realistic, perfectly smooth seams, a stable fixing that won't fall off your window, and the actual glass cat measures 8.9 inches tall x 5.5 inches wide. Though other versions you see on their shop will vary in size.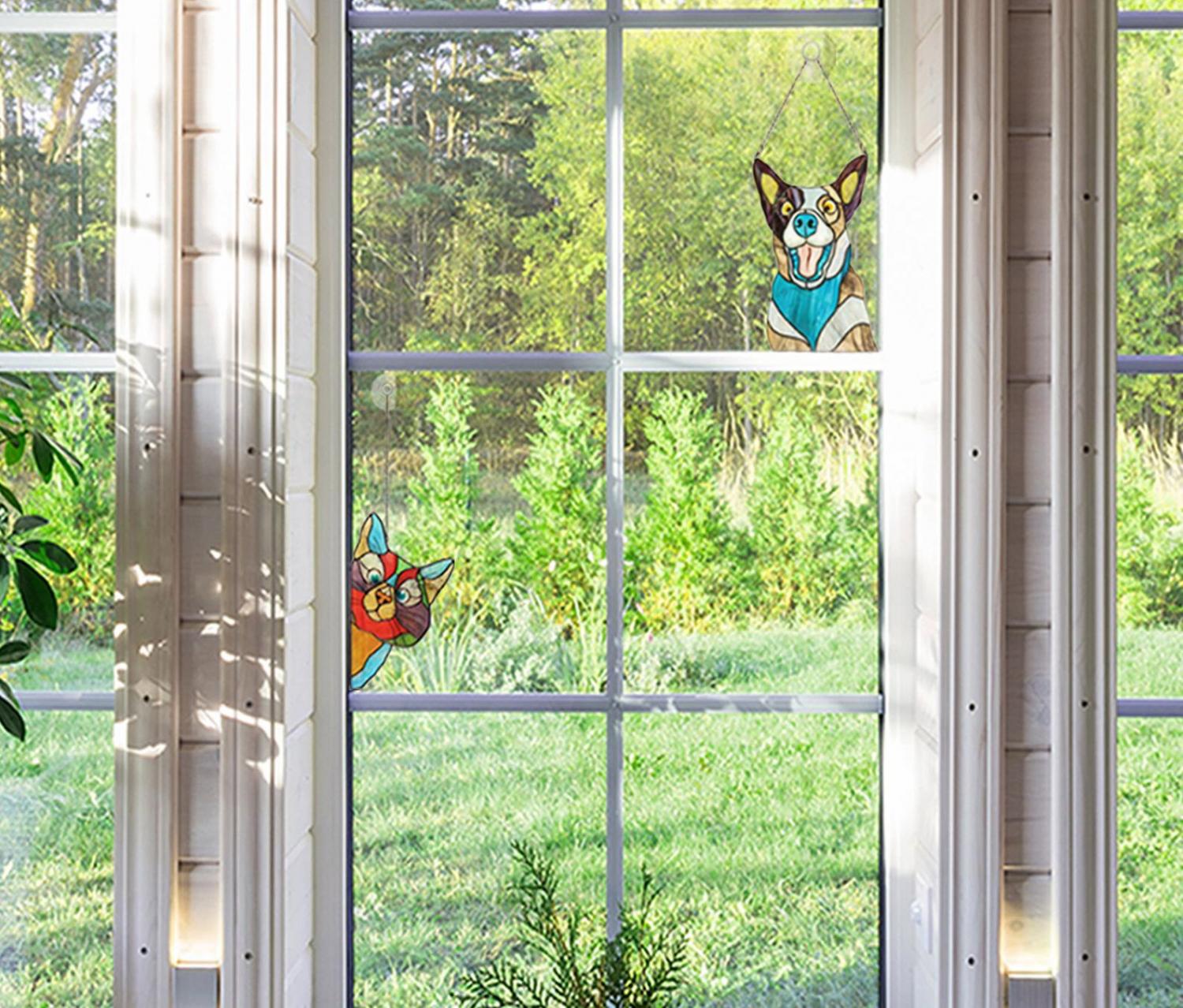 Sure the make any room extra cozy, the stained glass cat window hanger is mounted with an attached suction cup and chain. Just mount it anywhere you like, though preferably on the edge of a window to make it look like the stained glass cat is actually peeking outside. A perfect gift idea for cat lovers, design lovers, an anniversary gift, wedding gift, and more, the stained glass cat window hanger is a gorgeous addition to any window that needs a little dressing or a bit of some extra love.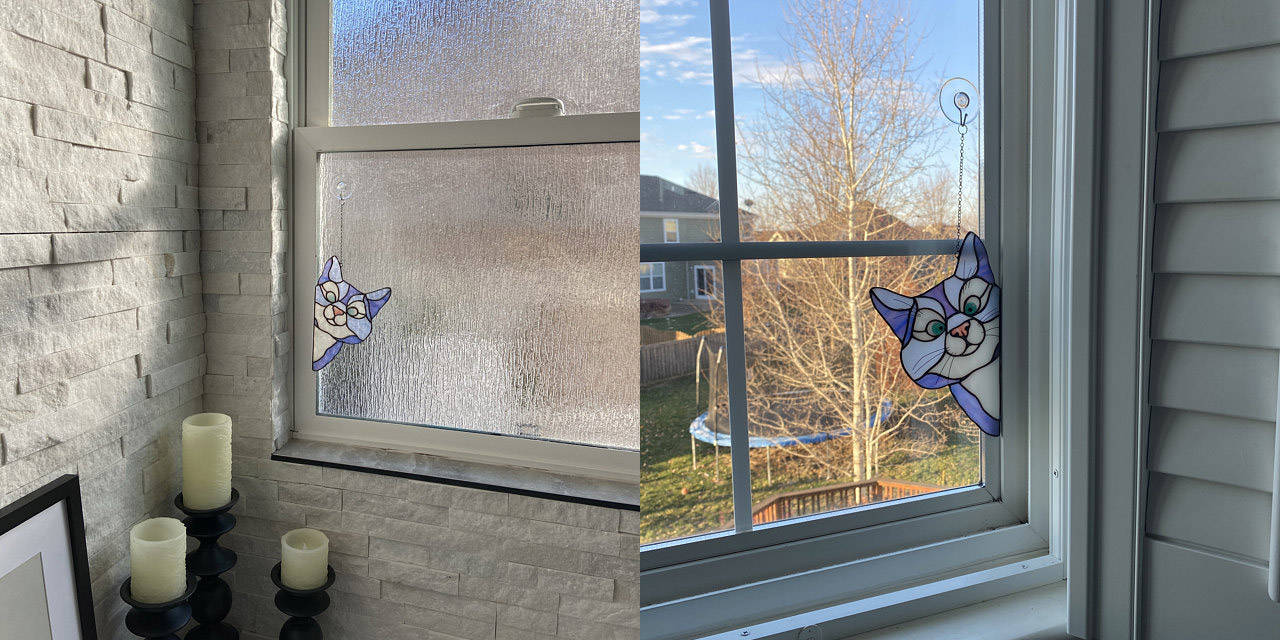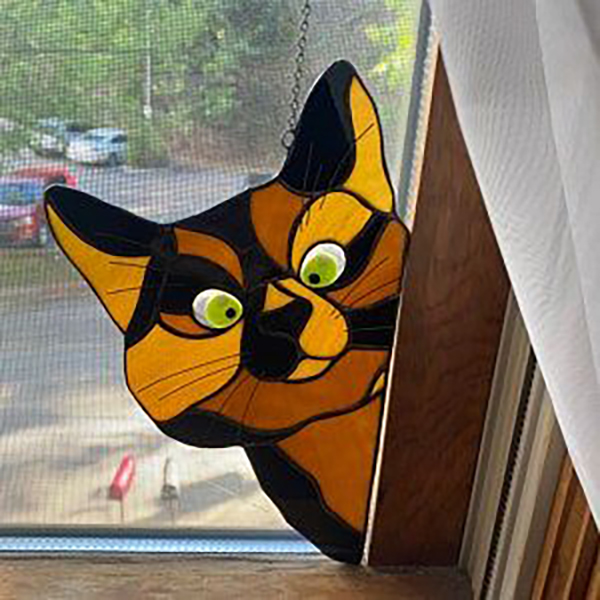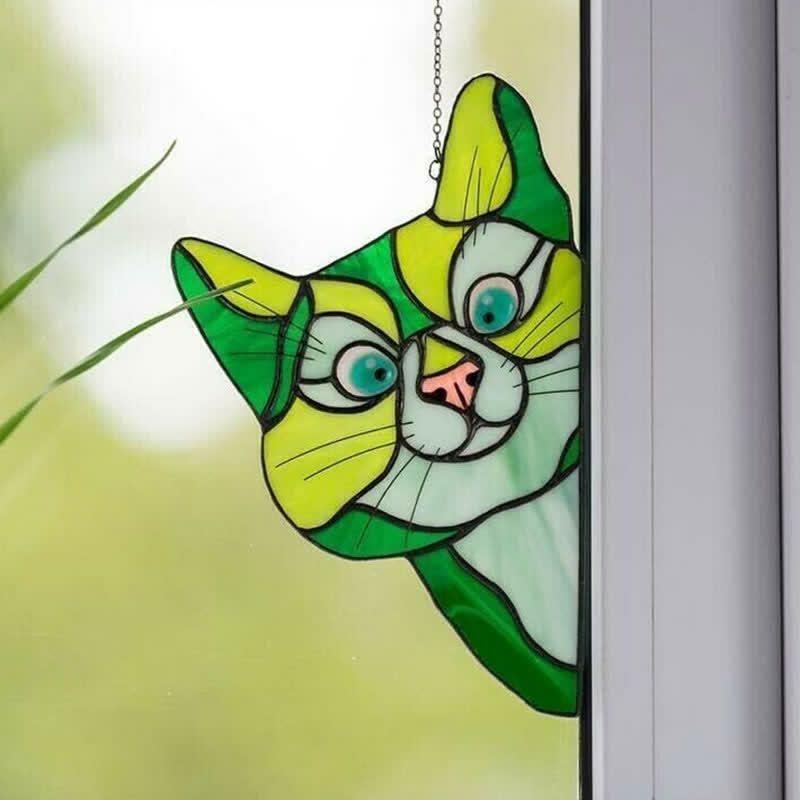 Perfect Decoration
This glass suncatcher can be a good decor for living room, bedroom or kitchen. Use it as a cozy decor for home or custom gift.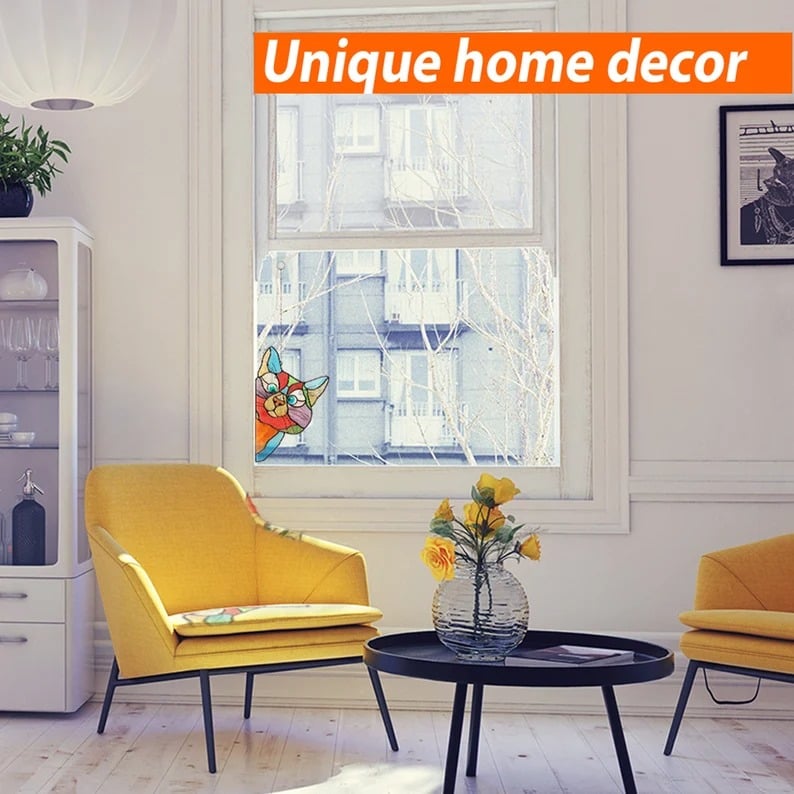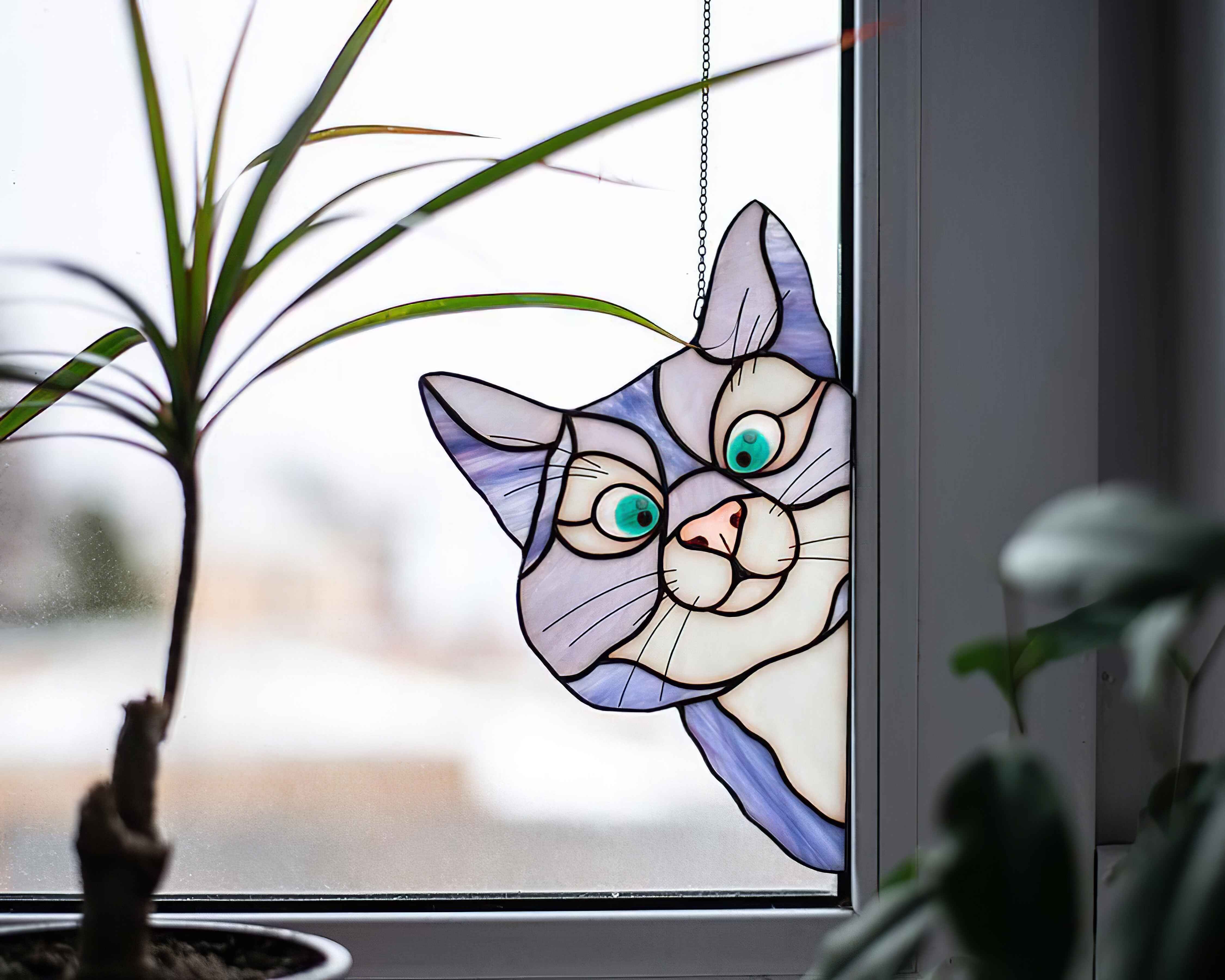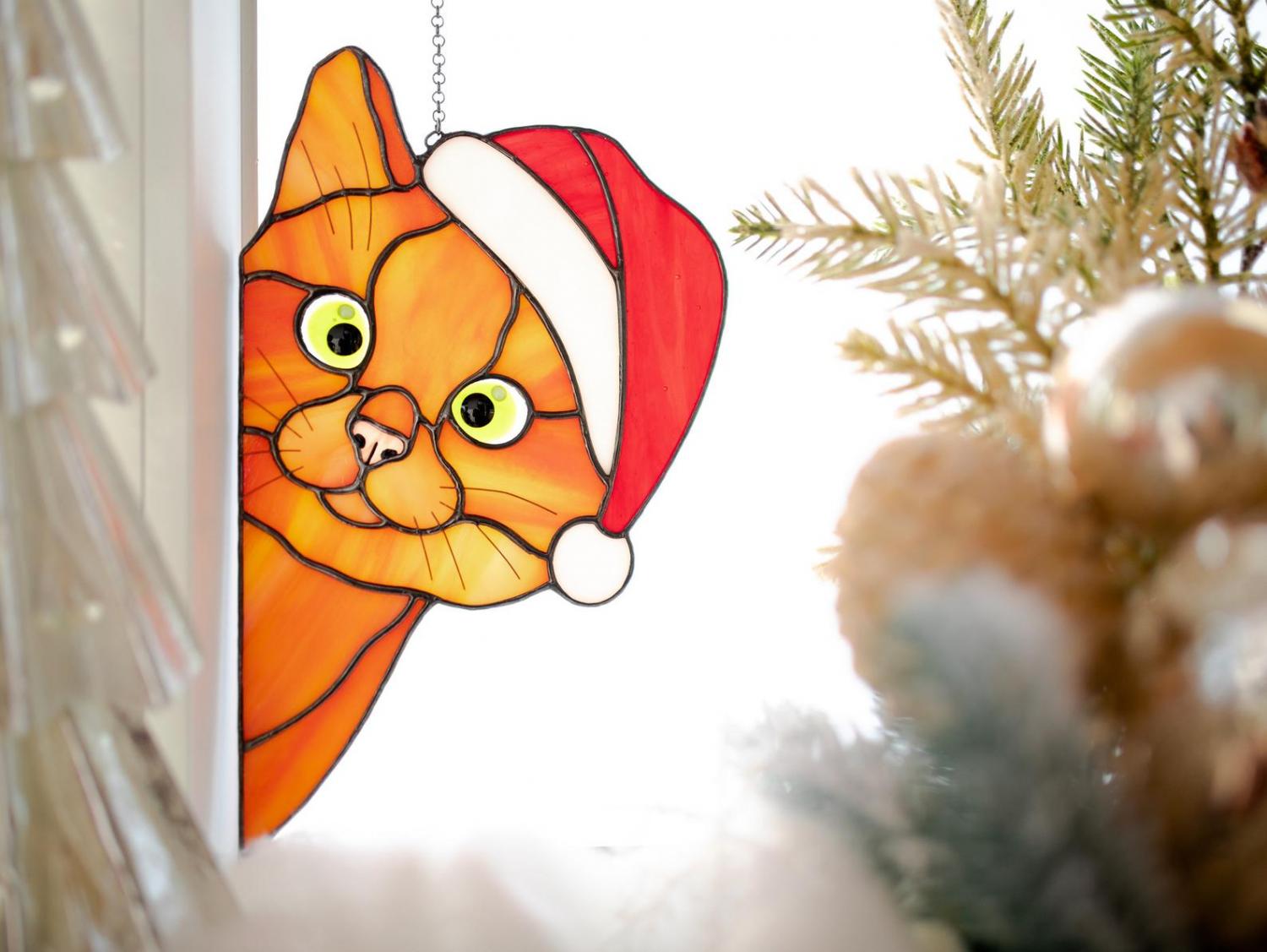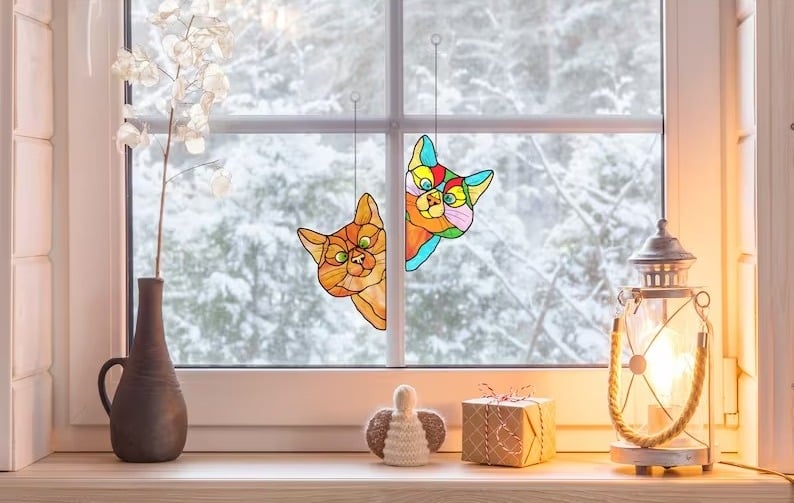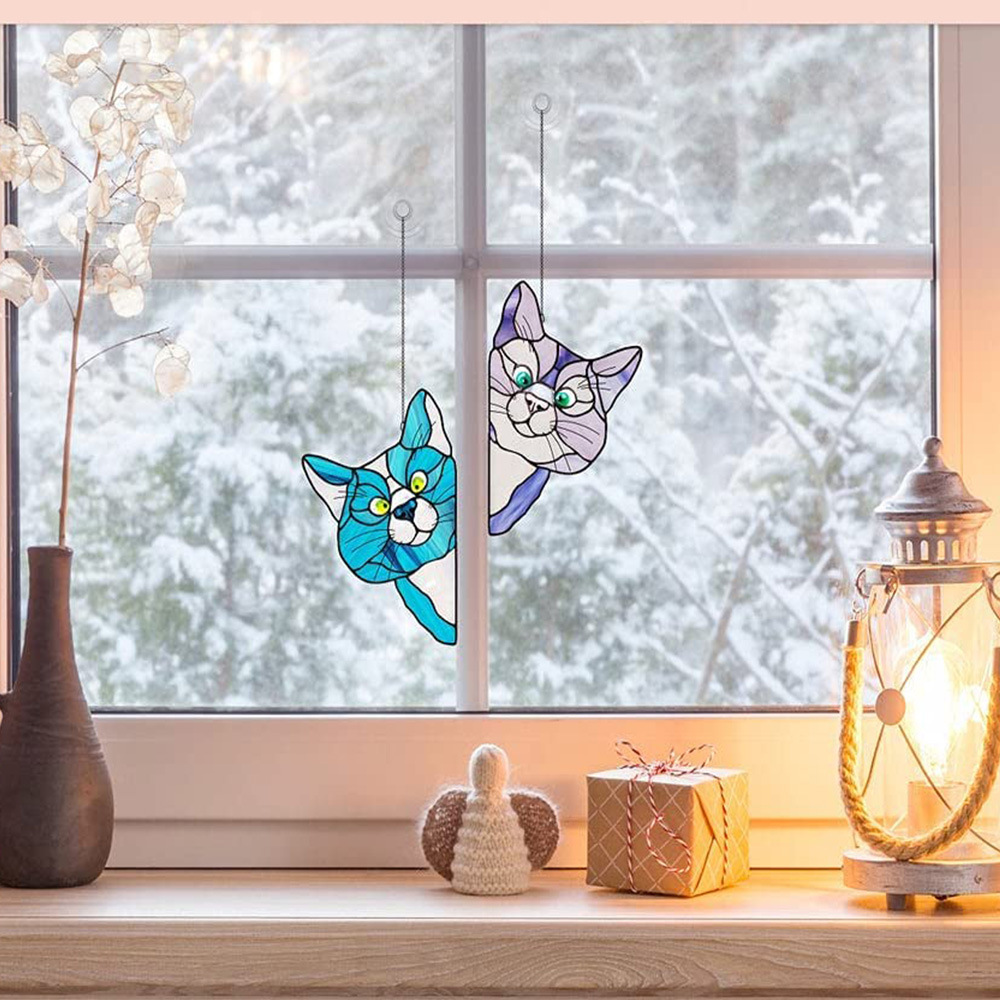 High-Quality Materials
It is made of high quality Glass Acrylic.Using advanced dyeing technology to make the painted cat look lifelike, it is a great decorative pendant.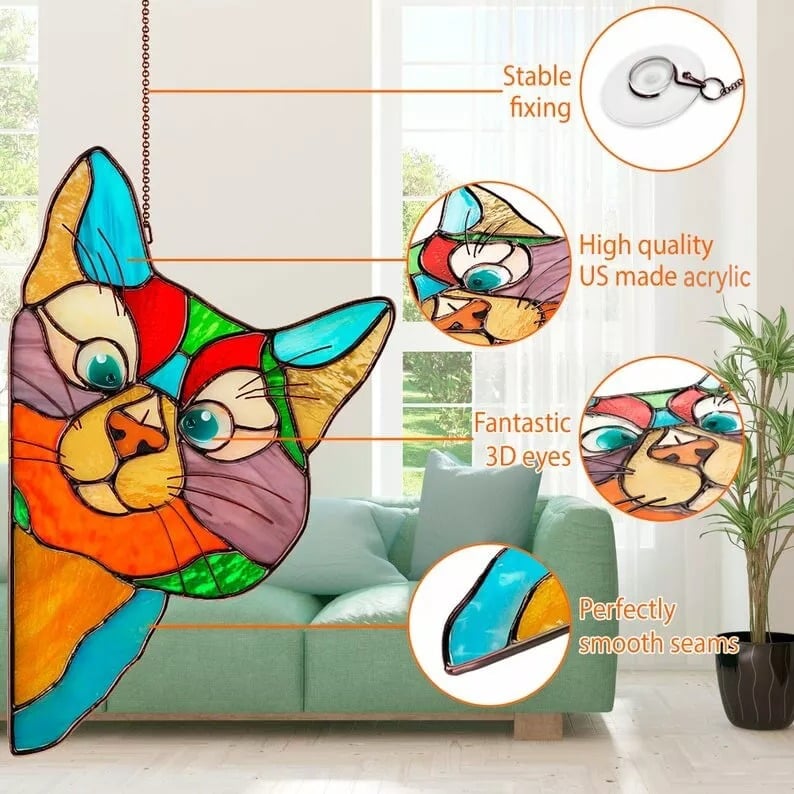 Easy-To-Hang
You don't have to drill a hole into the wall or window frame. the big suction cup hook can stick on the glass safely.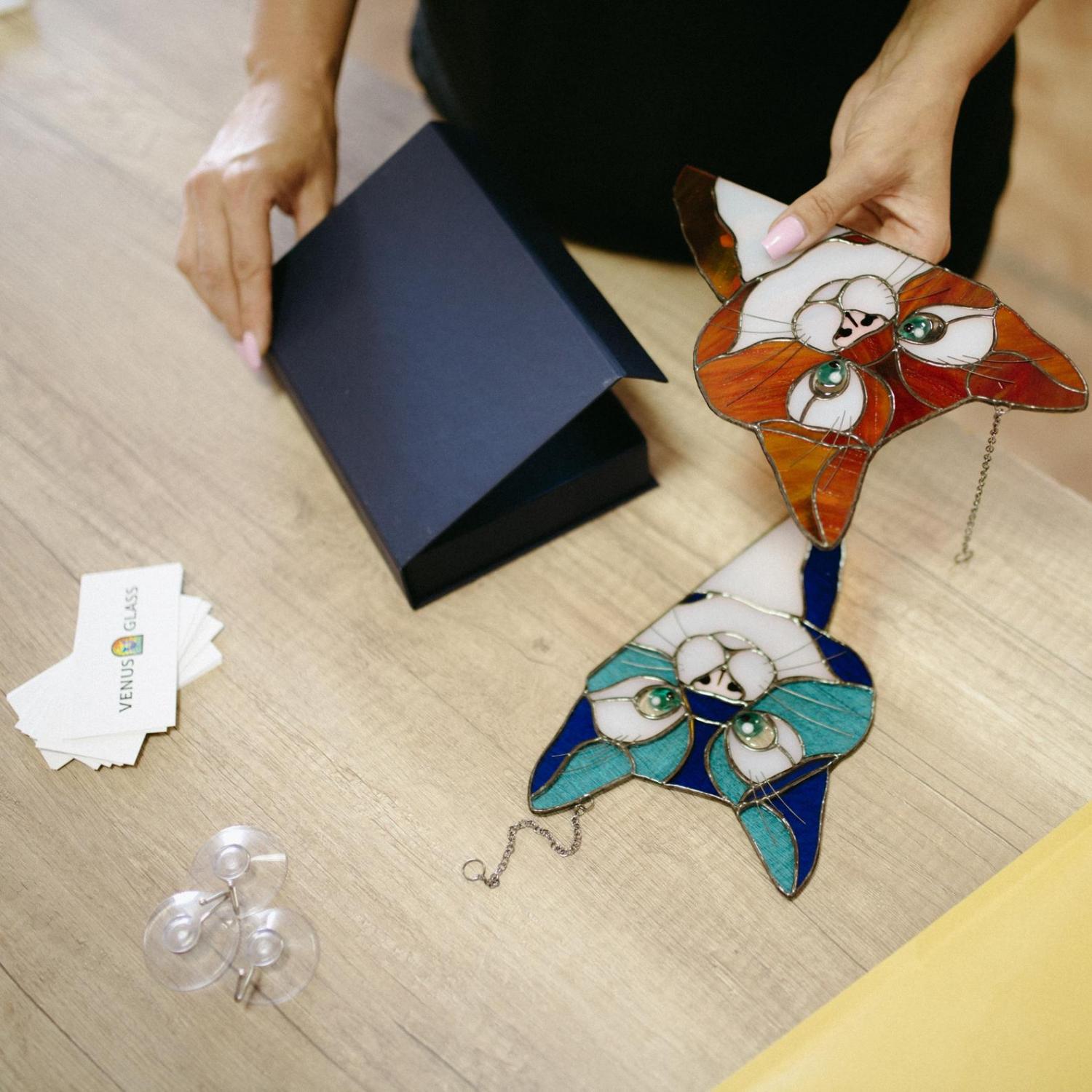 A Great Gift
The Cat  is a great gift for your friends, family, loved ones as well as yourself. Whatever the occasion is - an anniversary, birthday, baby shower - Our painted cat masterpieces will be a nice addition to it.Simply imagine how the Cat sugar-coats the window!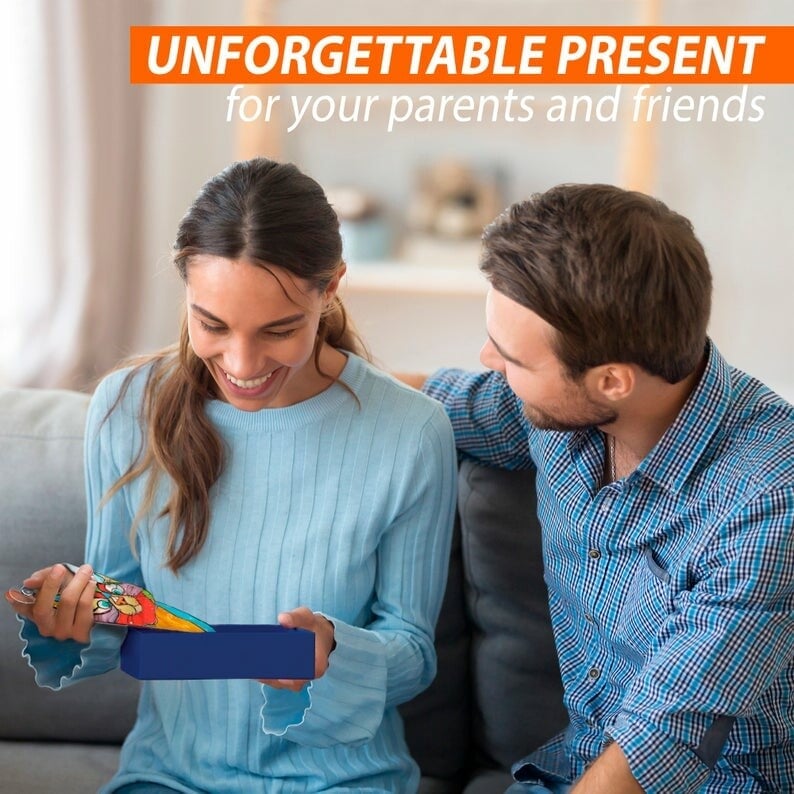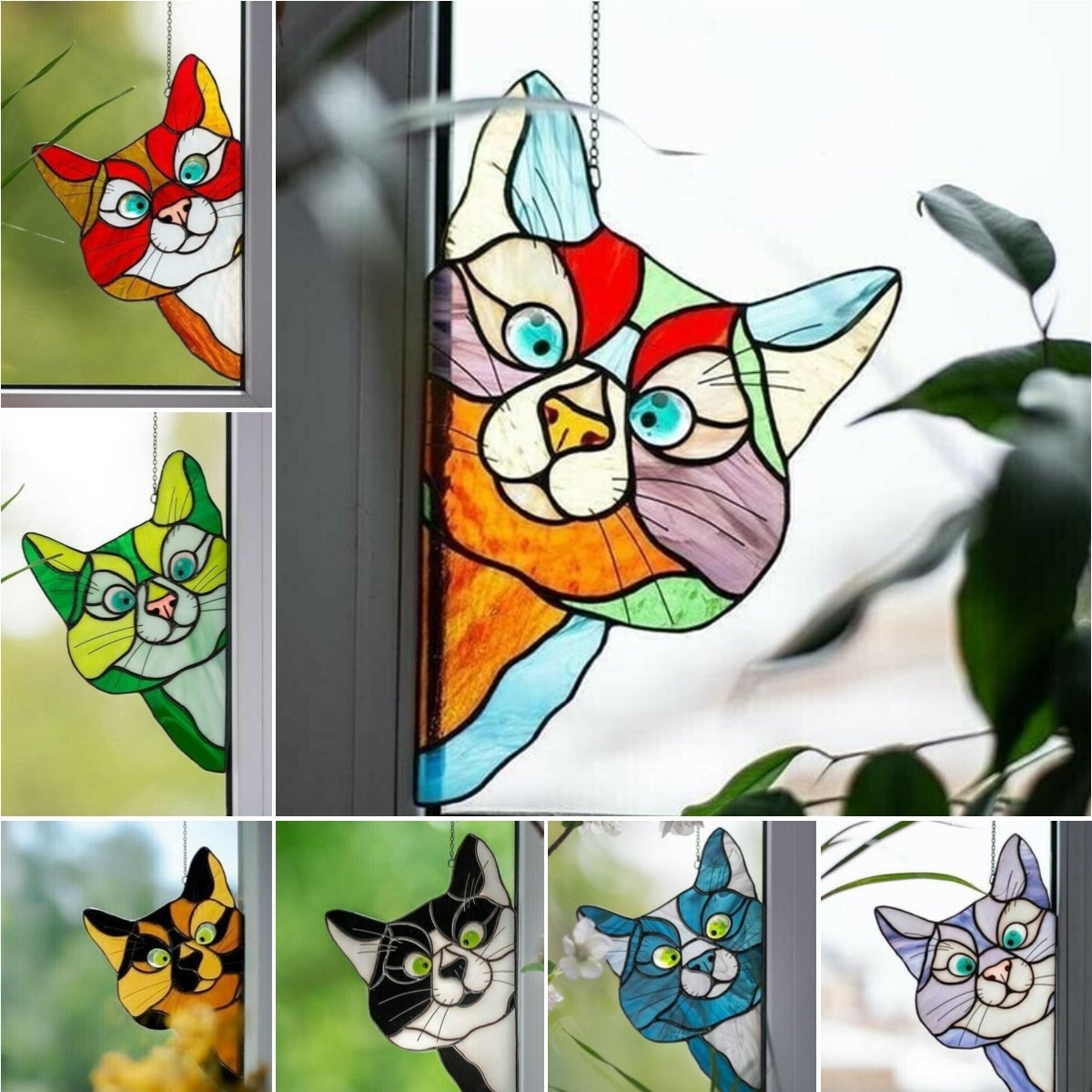 BOX CONTENTS
Premium quality elegant Peeking Cat
Suction cup hanger
Highlights
Handmade
Materials:Acrylic
Height: 8.27 inches
Width: 5.12 inches